Home

/

SD Cat Adult Hairball Control 4kg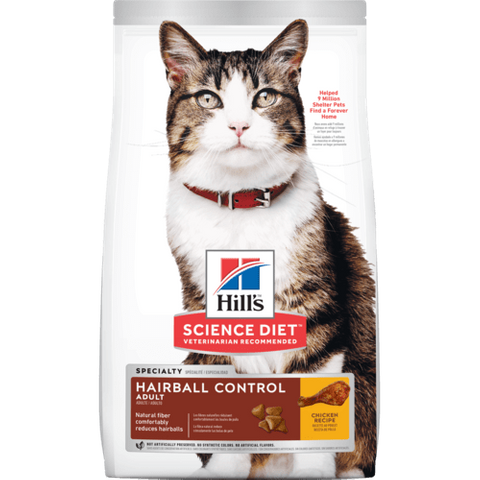 SD Cat Adult Hairball Control 4kg
Description
Hill's Science Diet Adult Hairball Control - Veterinary Recommended

Hill's Science Diet Adult Hairball Control cat food provides precisely balanced nutrition to help avoid the formation of hairballs in just 30 days. It has a unique fibre technology to reduce hairballs formation by moving hair through your cat's system. Its high quality ingredients make it ideal for every day feeding.

Key Benefits:

Helps Avoid Hairballs in just 30 days: Natural fibre comfortably reduces hairballs formation.
Supports Healthy Kidney & Vital Organ Function: Controlled levels of phosphorus help maintain kidney health and added taurine to help maintain heart health.
Gentle Formula For Everyday Feeding: Ensures optimal nutrient absorption and lean muscle maintenance.
Healthy Skin and Shiny Coat: Precisely balanced blend of Omega-3 and Omega-6 fatty acids are building blocks for a healthy skin and shiny coat.
Healthy Immune Function: Ideal levels of clinically proven antioxidants for a healthy immune system.

Made Specifically For: Adult cats 1 - 6 years of age prone to hairballs.