Home

/

About Us | Invercargill, Southland
About Petsmart.nz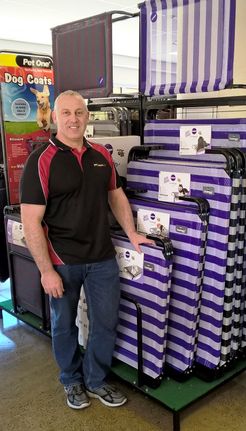 Petsmart.nz are Invercargill's locally owned "pet food specialists" and have the biggest range of Premium Quality food for your cats and dogs, birds, rabbits and guinea pigs.
With over 12 leading premium pet food brands and 20 varieties of frozen meat, the team can direct you to the best foods for your pet.
Petsmart.nz also stock a great range of pet accessories, from luxurious cat and dog beds, to collars and leads.
We can't list all our ranges on here, so if you don't see it, we may still have it, or would be happy to try and get it for you.
Petsmart.nz's owner Graeme Lewis and team have a wealth of knowledge about everything your pet needs and they all pride themselves on being able to give helpful advice and friendly service.
Petsmart.nz is a member of Indepet. Indepet members are all Independently owned pet stores like ourselves but we can come together to talk to our suppliers about better products and pricing and being able to offer regular deals and everyday low pricing for our customers. Being part of a group means a locally owned store can be more than competitive and still provide the best in local knowledge and service.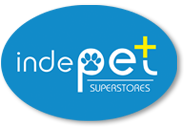 Graeme has over 30 years experience in retail management and before buying Petsmart.nz in 2007, spent five years managing a vet clinic.
Petsmart.nz was at 150 Spey St for 20 years when it started as a Four Paws Pantry in 1992 and in 2012 they moved to their bigger showroom on the corner of Deveron and Spey Streets.

Petsmart.nz "Your Locally Owned Pet Food Specialist"
Lewis Pet Supplies Ltd - T/A Petsmart.nz